Return box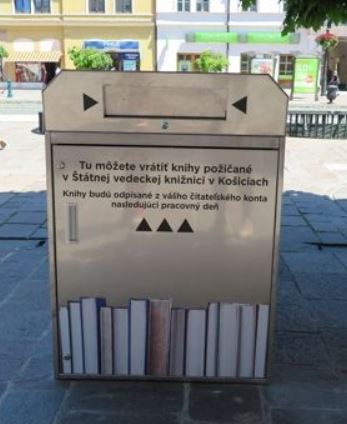 The outdoor return box allows readers to return books at any time without having to visit the library – they are not limited by the library's opening hours, they can choose any day or night hour to return borrowed documents. The self-service return box can be placed in a freely accessible place in both outdoor and indoor environments. It is an excellent helper especially in today's time of increased incidence of viral disease covid-19, as it allows returning books without direct contact between the reader and the librarian, or when the library is closed for a long time.
Properties of the return box for books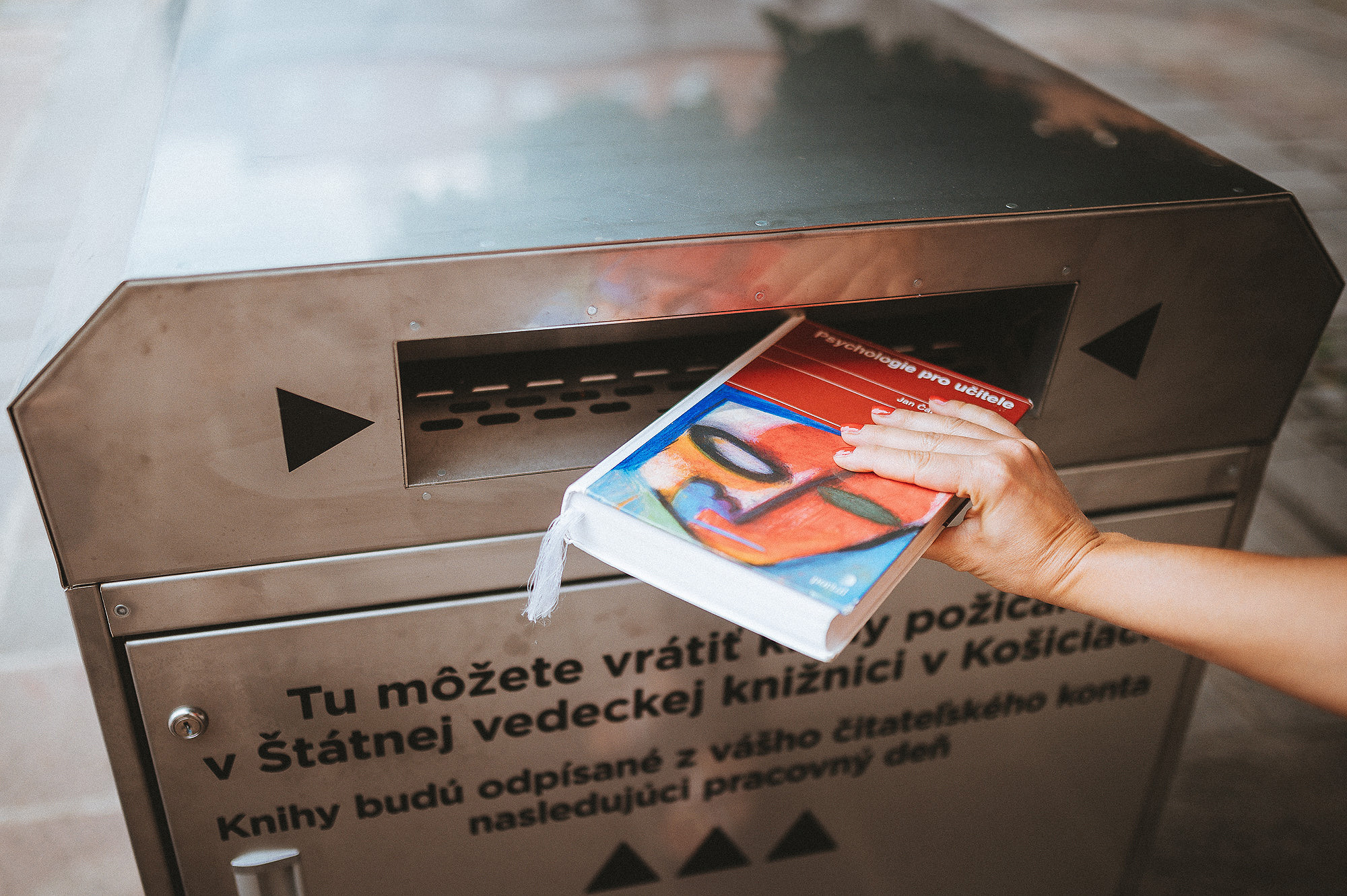 The return box for books is made of stainless steel and its construction enables placing it anywhere regardless of the environment, ie. outside in the cold, wind or rain, and it is very resistant to moisture. Sophisticated design of the insert slot allows easy and comfortable insertion of small and large books, without the risk of stealing returned books or damaging it by rain.
The return box is unique especially because of its stainless steel design and large capacity to 170 l. This is a great competitive advantage as it doesn't have to be emptied as often. This also results to the high stability of the box against overturning by vandals. At the bottom of the box there are mounting holes for attachment to the base using anchoring screws. So there is no need to worry about stealing the box.
The books are stored in a cart that can be easily ejected and moved to the desired location. We thought of its construction into very great detail:
It is provided with a floating bottom on springs – it moves down gradually under load, the books do not fall from a great height and thus they are not damaged.
This is an advantage in the opposite case as well – when taking books from cart, the bottom gradually moves upwards, so that the librarian still collects books from the same depth, without need to bend too much, and his back doesn't suffer so much.
Thanks to the wide handle and wheels, handling the cart is very easy.
In the standard version, the box is manufactured with a cart entrance in the back. However, if necessary, it is possible to adjust it so that the entrance is located at the front (eg for installation by a wall).
The graphic design of the surface of the return box is completely conformed to the wishes and requirements of the customer – it is possible to create it according to the uniform visual style of the library, to provide it by a logo, image or text, in whole or in part.
The size of the box is 800 x 800 x 1100 mm.
Installation examples: